Vulcan Dragon

"This is the more explosive cousin of the Alpine Dragon. Always happy and cheerful, watch out though it's hot!"

Level Unlocked:

When you get both Fire and Earth Dragons.

Element(s):

Attack(s):

Hard Charge, Meteor Shower, Flaming Arrows, Nuclear Hit.

Weakness(s):

Habitat(s):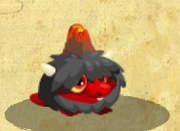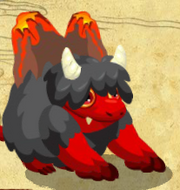 Getting Vulcano Dragon
Edit
The easiest way to obtain this dragon is by breeding Fire and Earth dragons in the Breeding Mountain.